Backpack
Co-founded startup for teachers to take their classrooms online
Backpack
 was born in 2013 with the goal of becoming the easiest way for teachers to take their classrooms online. I was a co-founder of the startup, the CEO and Design Lead until the startup shuttered in mid 2015. The product is still
live
and has over 2500 weekly active users across India.
Team Size:
9 
My Role:
All product design
Tools Used:
Prototyping, HTML/CSS/JS, Sketch, Invision 
Project Duration:
1 year
Background

Every semester, we noticed instructors setting up softwares, websites, mailing lists, forums and what-not. It made course management seem like a harder job than the course itself for instructors and students.
With Backpack, instructors can organize their class and communicate with students effortlessly, ultimately saving time and teaching better.

At the time, legacy Learning Management Systems (LMS) like Blackboard and Moodle were the only options instructors had for comprehensively managing their classes. And they looked like this:
Early Low-fi prototypes


I began talking to students and professors and then sketching out paper prototypes of the web app in early 2013. The interface was planned to have a news feed and notification system inspired by Facebook. I also started thinking of gamifying the interface to keep students engaged.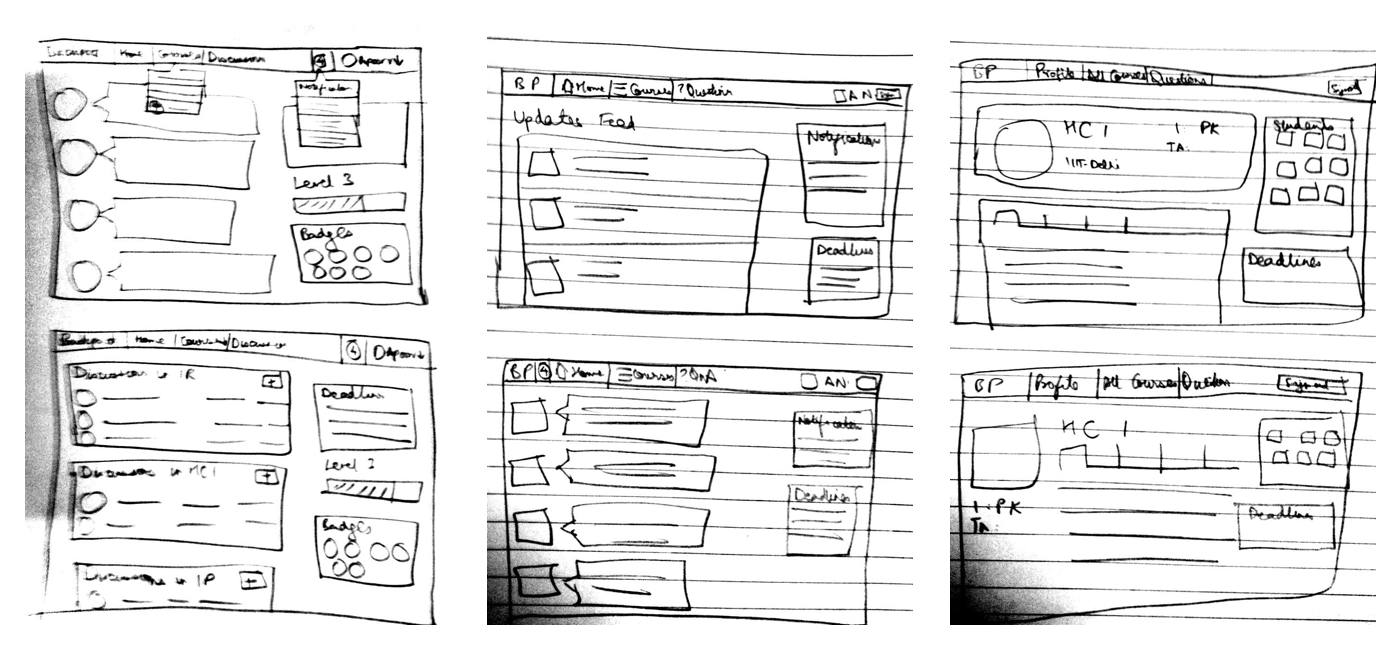 First Css prototypes


After a few iterations, I started creating hi-fidelity prototypes in HTML and CSS with Bootstrap.

First Alpha Launch


I quickly realized the scale of the software I was trying to build. So in the summer of 2013, I brought on board two awesome developers who would later become my 
co-founders
. They drove development over the summer and we launched the beta in the fall on Aug 26th, 2013.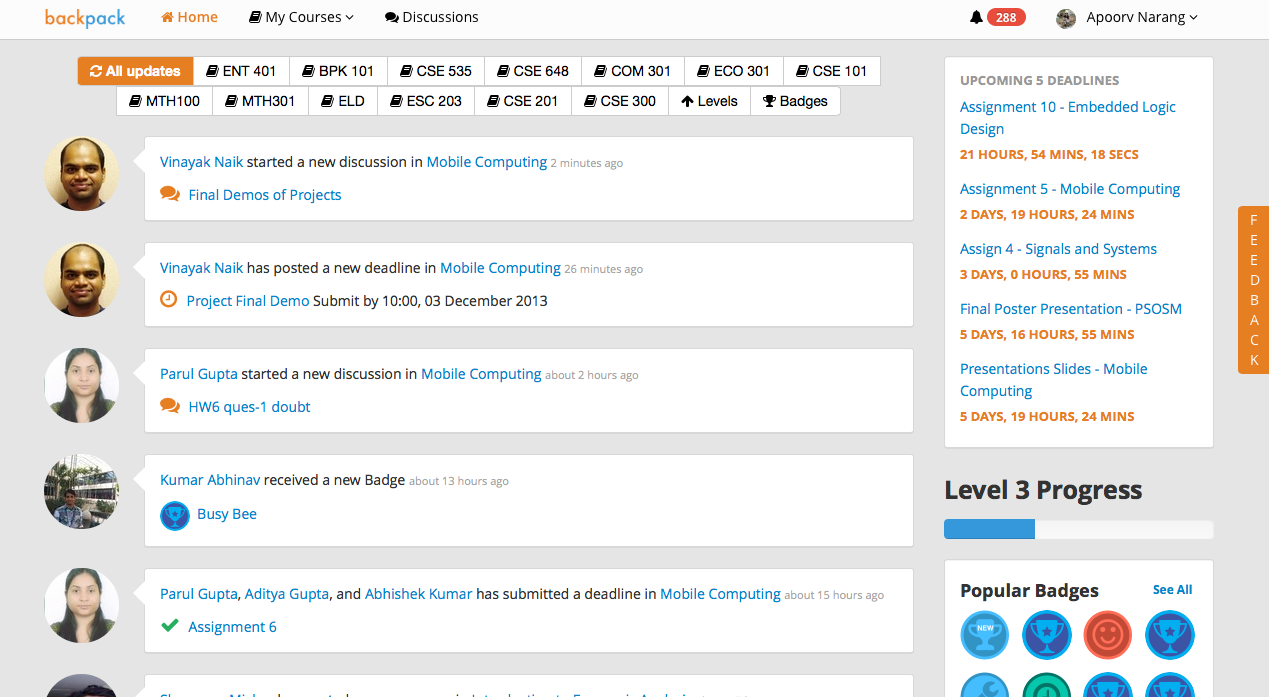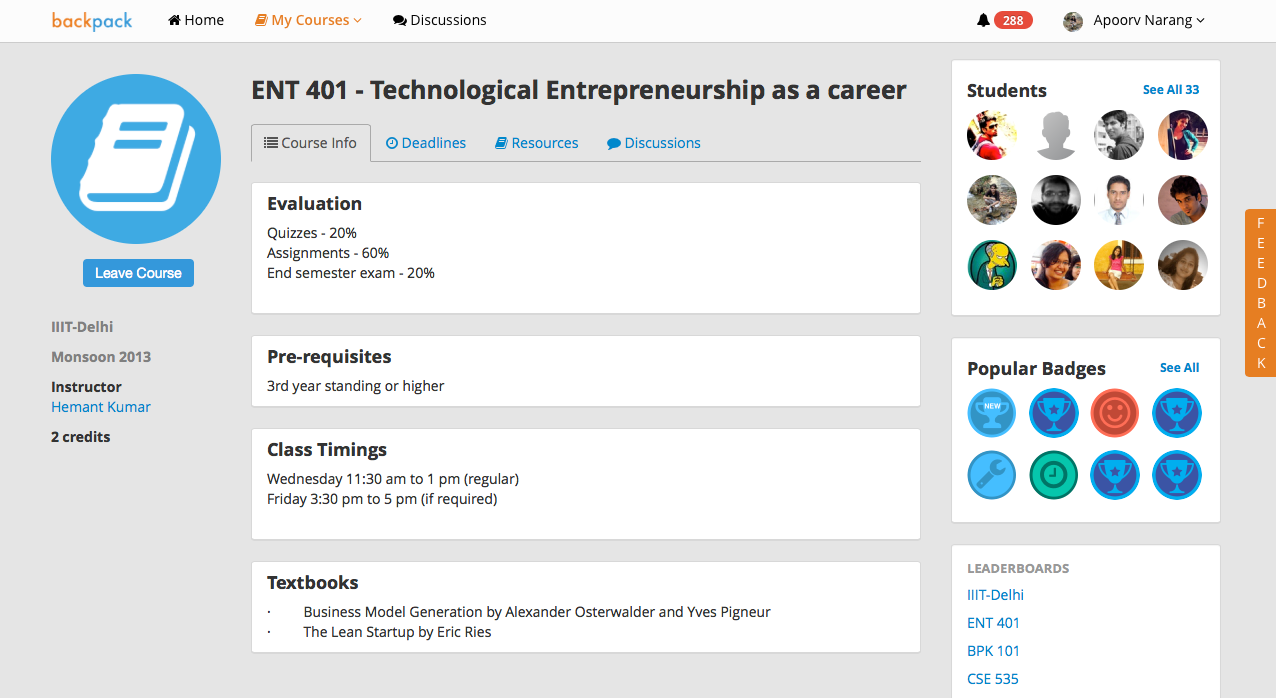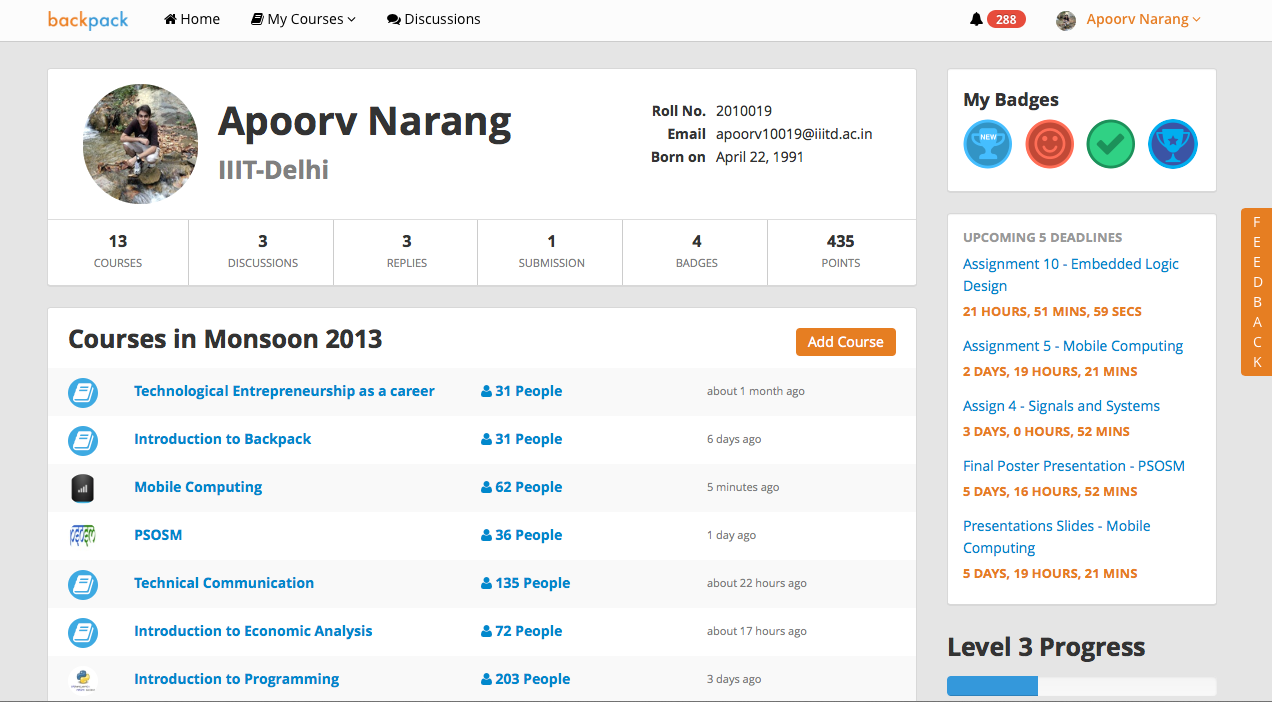 First Alpha APP Launch


The top requested feature for Backpack was an Android app with real-time native notifications. After launching in the fall, we started working with a group of students to create the Android app.
Beta launch
The next summer, we launched the next version of Backpack which was much simpler, faster and customizable. This is the version currently live and is being used by more than 2500 students and instructors every week.
 Android app launch
We also refined the Android app to match the visual style and features of the web app. We changed the navigation structure from tabs to a course view as our engagement was very low with the tabs at the end due to a user swiping 5-6 times to reach there. The app is live on the
Play Store
.
iOS app


I also designed an iOS app to match our Android app but with platform-specific design patterns. The app is in private beta and an animated prototype can be played with
here
.