ParkPal
Process behind the parking sharing app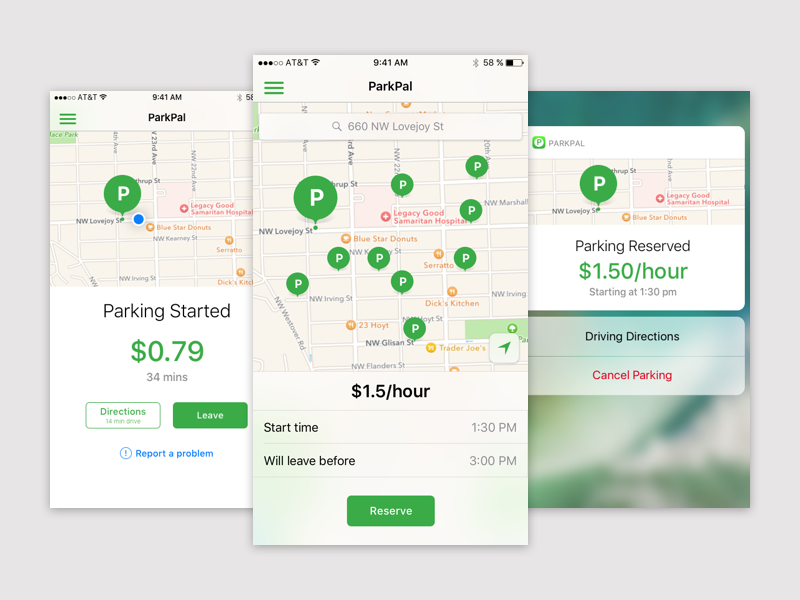 With ParkPal, we explored the power of the sharing economy to mitigate expensive city parking. We designed an app through which people can share their private parking spaces to create a win-win situation for drivers and city residents.
For people who need to park in the city, ParkPal provides a means of securing parking that is faster and cheaper than either metered street parking or private garage parking. For city residents, it provides a new source of income: a simple, hassle-free way to rent out their driveways and parking spots when they are not using them. 
Personas and Brief 
For this project, the brief was to design a parking sharing app for two personas - Madeline and Avery.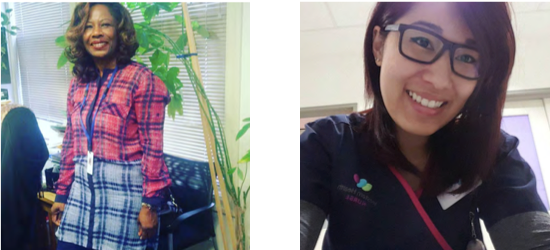 Ecosystem Collection

Due to time constraints on the project, we did secondary research by creating an Ecosystem Collection diagram. Through this diagram, we gathered and synthesized background information about the problem including the context, people involved and desired outcomes.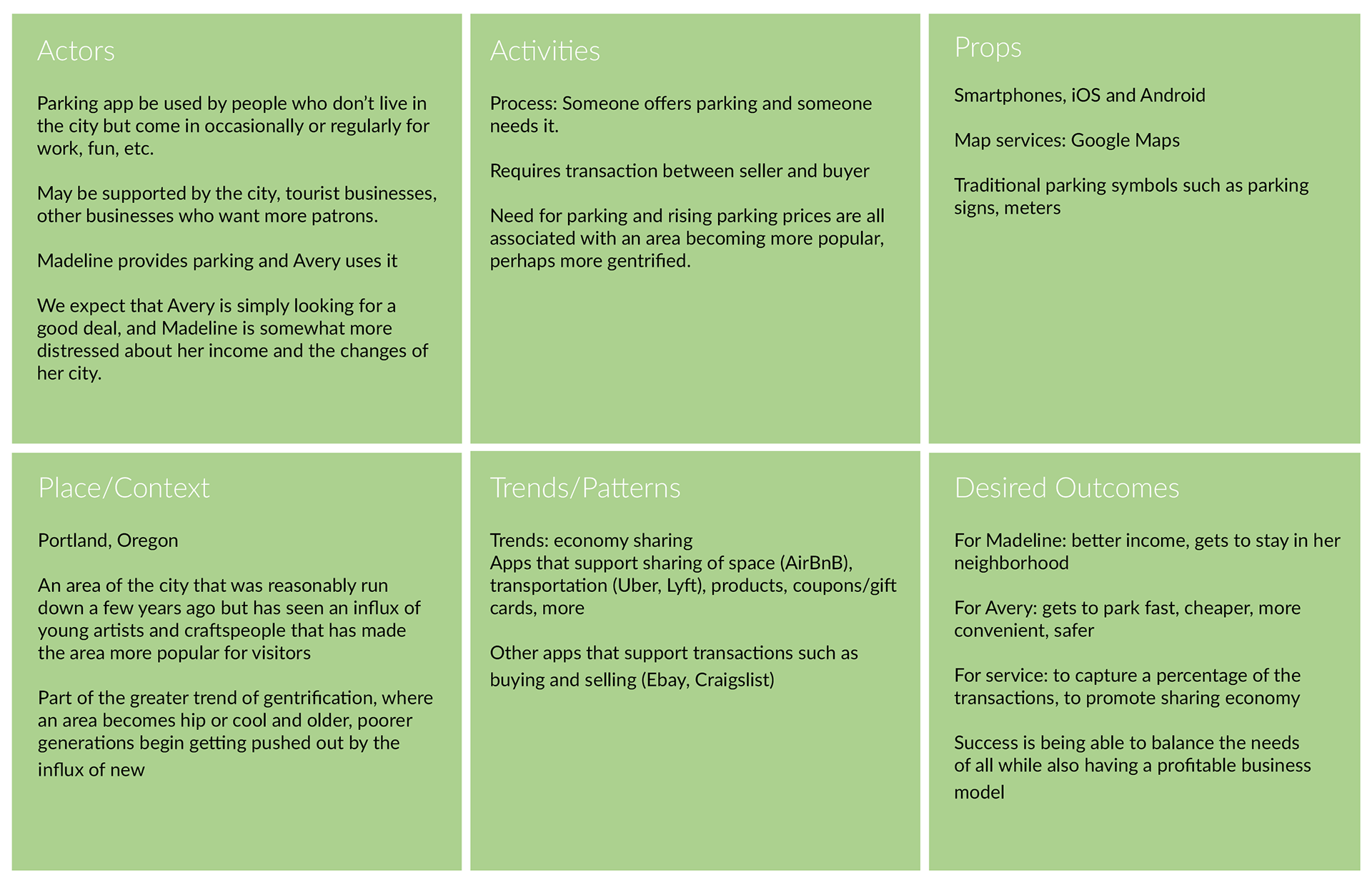 Scenarios and Storyboarding
Then, we started creating exploratory scenarios that described different situations in which the personas experience value from using ParkPal. We then synthesized and consolidated these scenarios into three key storyboards that demonstrated how our app will be used.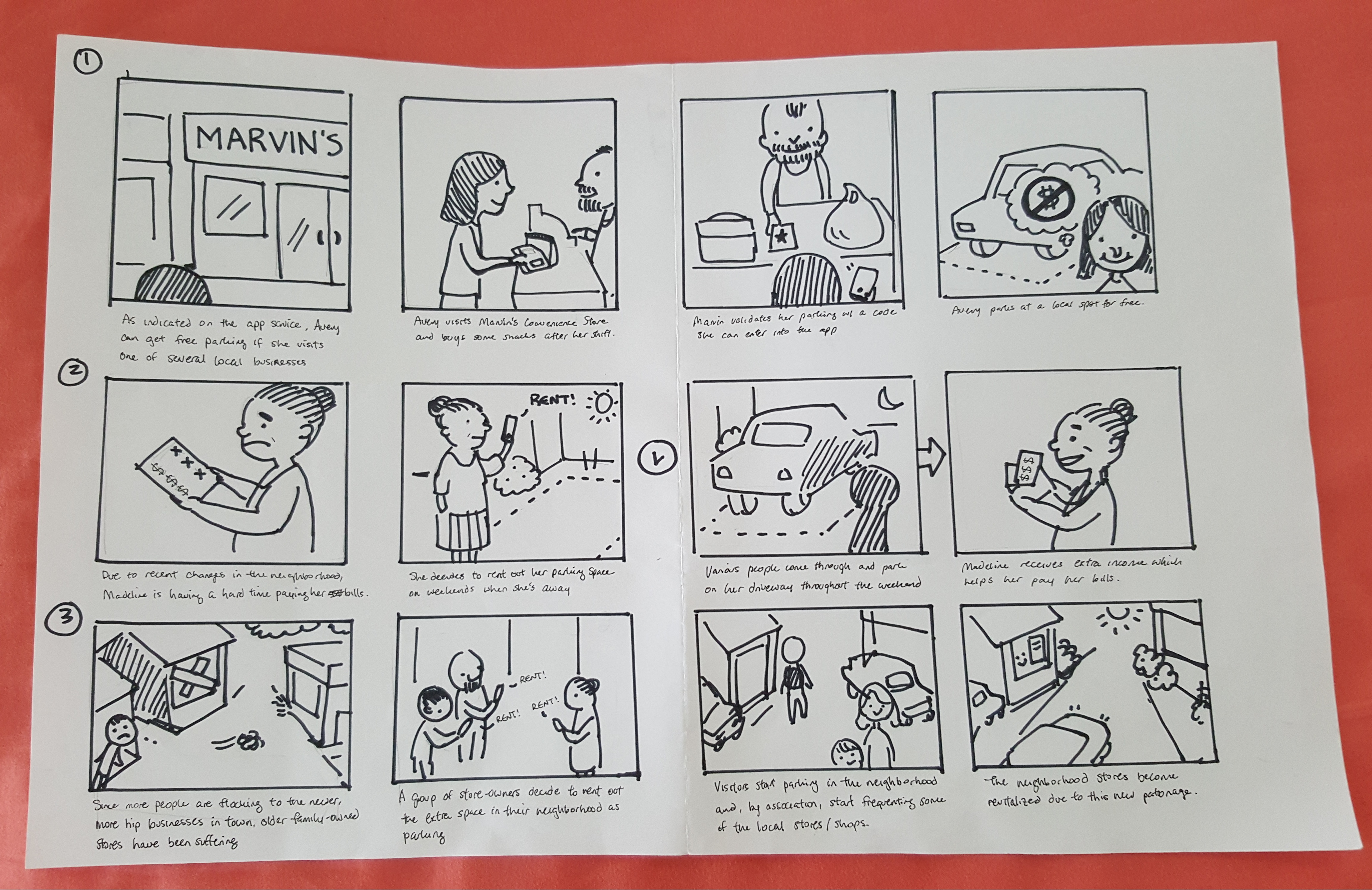 Concept Development

After finalizing the key ideas of the app, we started fleshing out the details and taking decisions which would shape the users' interactions with the app - Would all three stakeholders use the app? Would the parking be reserved in real-time or advance? Would the app offer long-term parking? 

Eventually, we decided to create two apps - one for the customer who needs parking and one for the parking owner. We decided on real-time, short-term parking to simplify user interactions and cognitive load while using the app. Some interactions like the owner's screening and onboarding would take place offline.
Wireframing
After finalizing the concept, we moved on to iterating on rough wireframes that would define the flow and key elements on all screens. This gave us an idea of the hierarchy of all elements upon which we could build a visual style.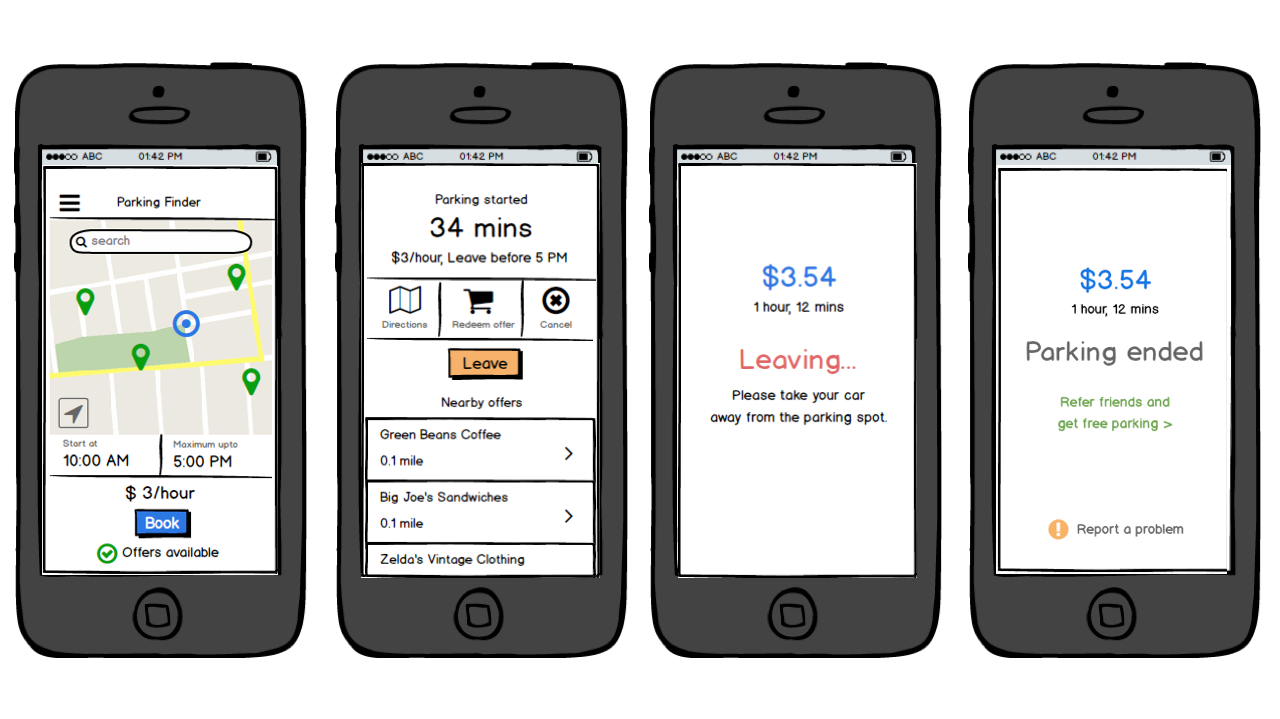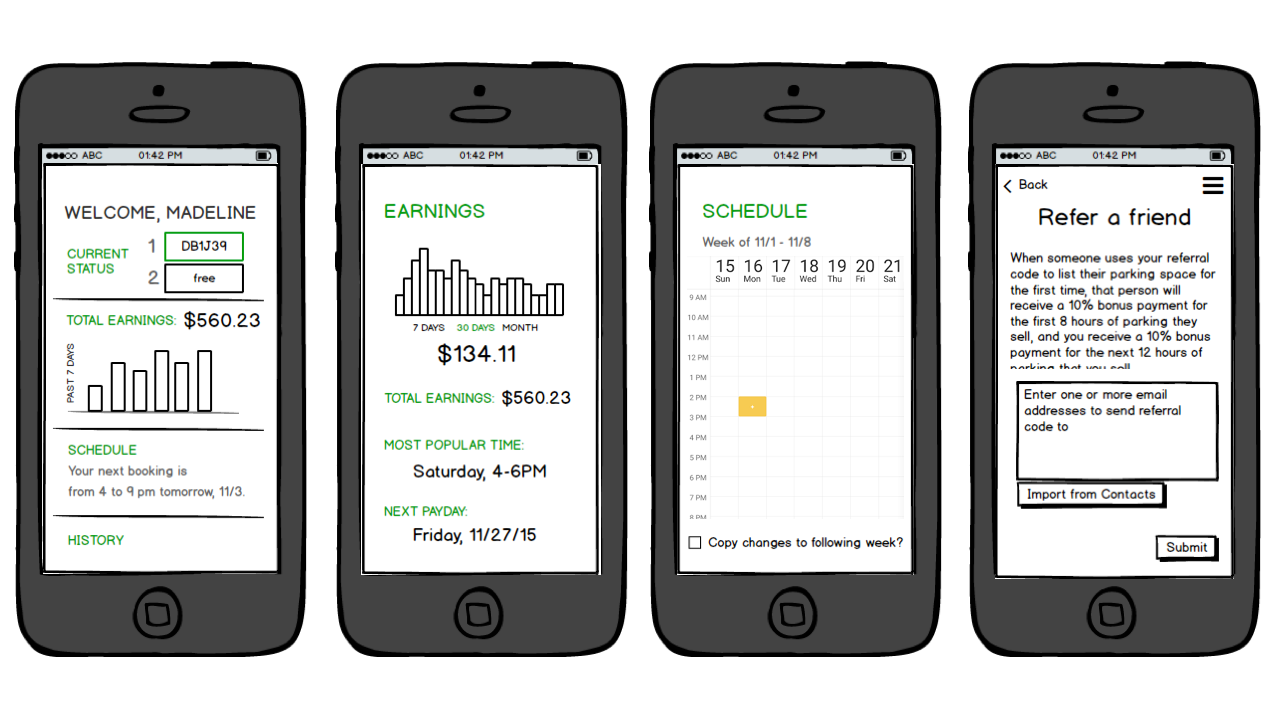 UI Design
Once the flow and interface elements were in place, we worked on the visual design of the app by defining the colors and typographic hierarchy. Then we worked with iOS design patterns to create final wireframes.

I focused on the UI design of the Parking app and all prototypes shown are those I worked on.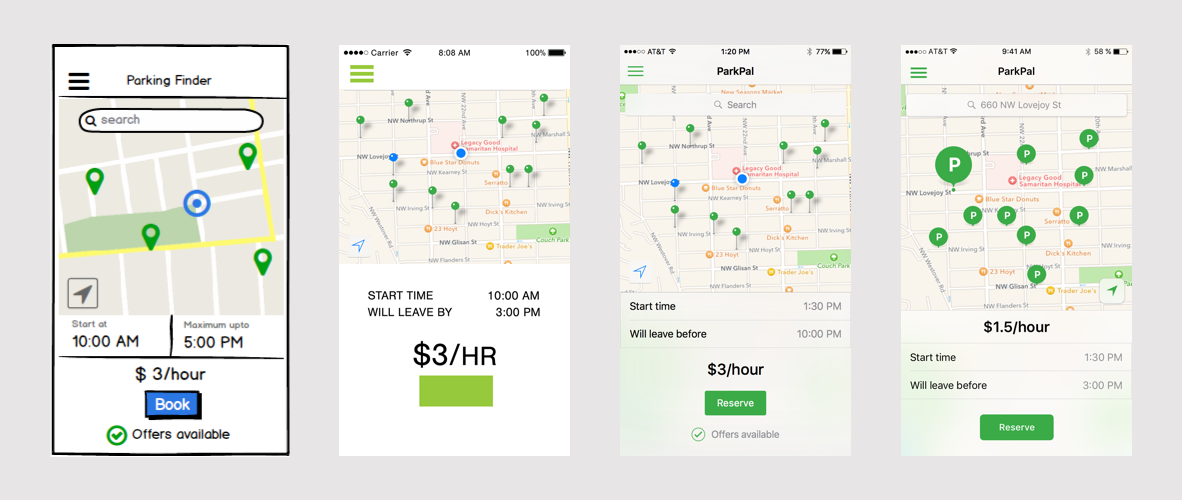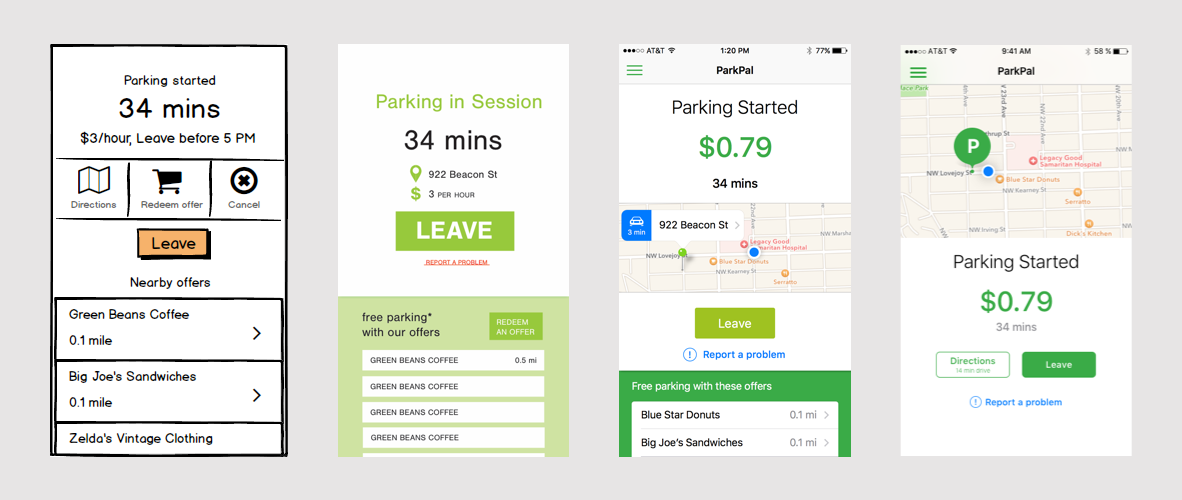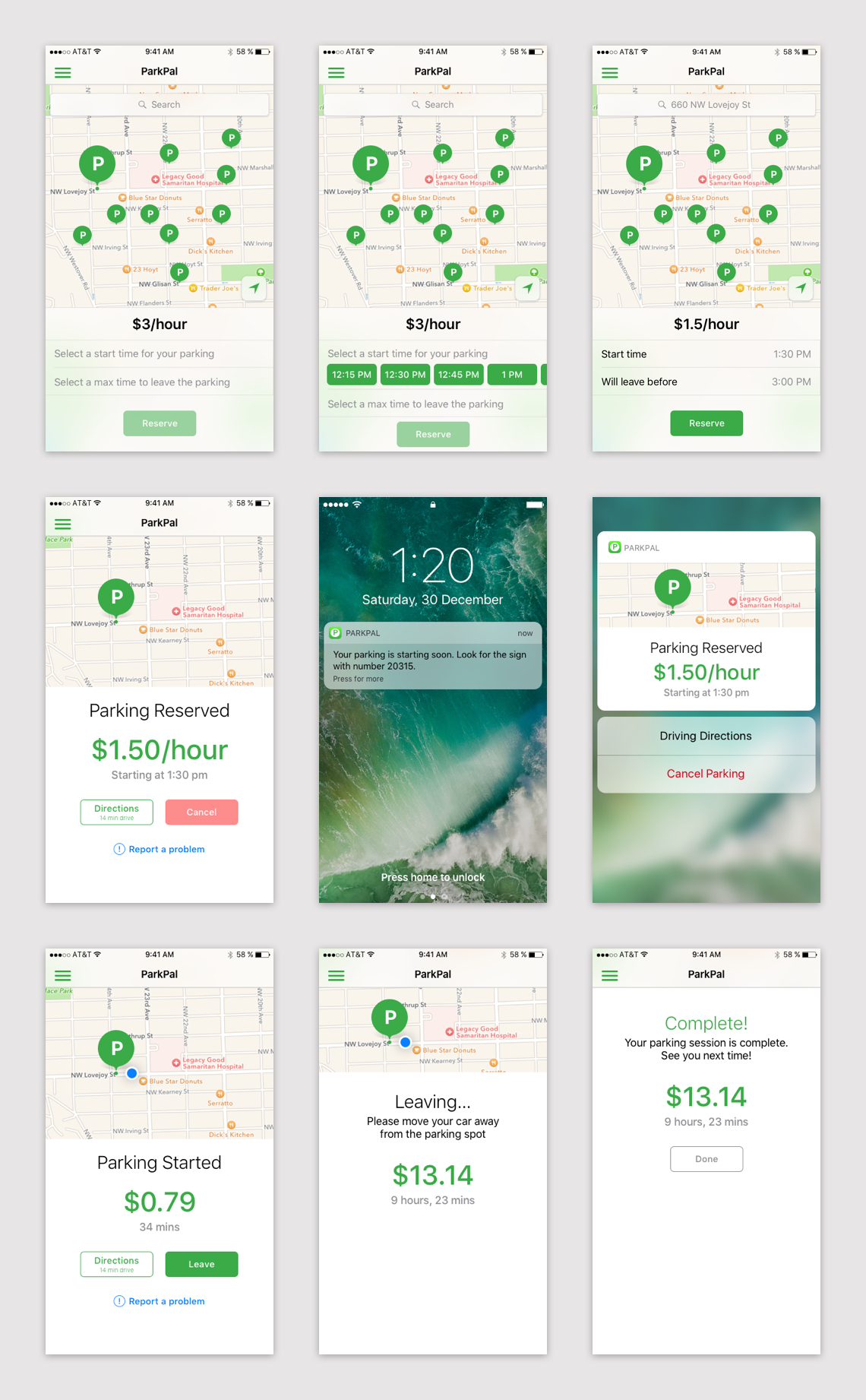 Motion Design
Using Principle, I also designed some interactions and transitions within the app.