PNC PINACLE App
Process behind the redesign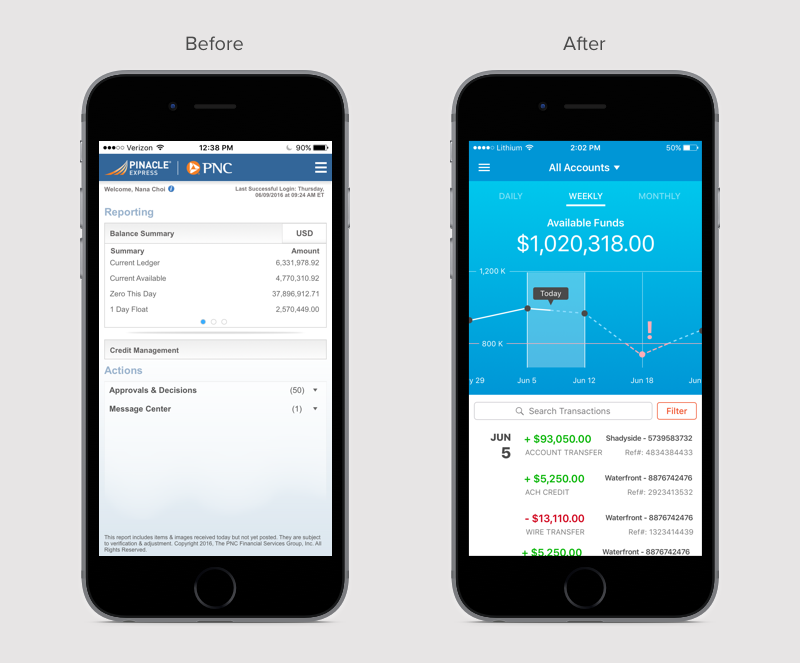 About Project
PINACLE is PNC Bank's corporate banking software. It helps companies securely and efficiently manage their cash position, initiate payments and make financial decisions with a tailored user experience. 
PINACLE is a $100M business for PNC Bank and most of the customers are small and medium businesses. Yet, the tool had been designed mainly for large companies. PNC wanted us to take a design thinking approach and figure out how PINACLE can be more useful to small and medium businesses.
As part of the CMU MHCI capstone project over 7 months, my team did extensive research and prototyping to deliver four new concepts to PNC Bank. I'm presenting here process on of the concepts I worked heavily on. You can check out all other work on our
project website
.

User Research

To understand our users and their workflow, we started the project with user research. We wanted to understand breakdowns and opportunities in their current workflows and their usage of PINACLE to have a solid foundation for our ideas.
Brainstorming and ideation

With the help of PNC, we began the ideation process with a large number of new design ideas that brings value to PINACLE for small and medium sized businesses. Based on user and client feedback, our team underwent a process of validation and iteration in which we narrowed down and evolved our design concepts.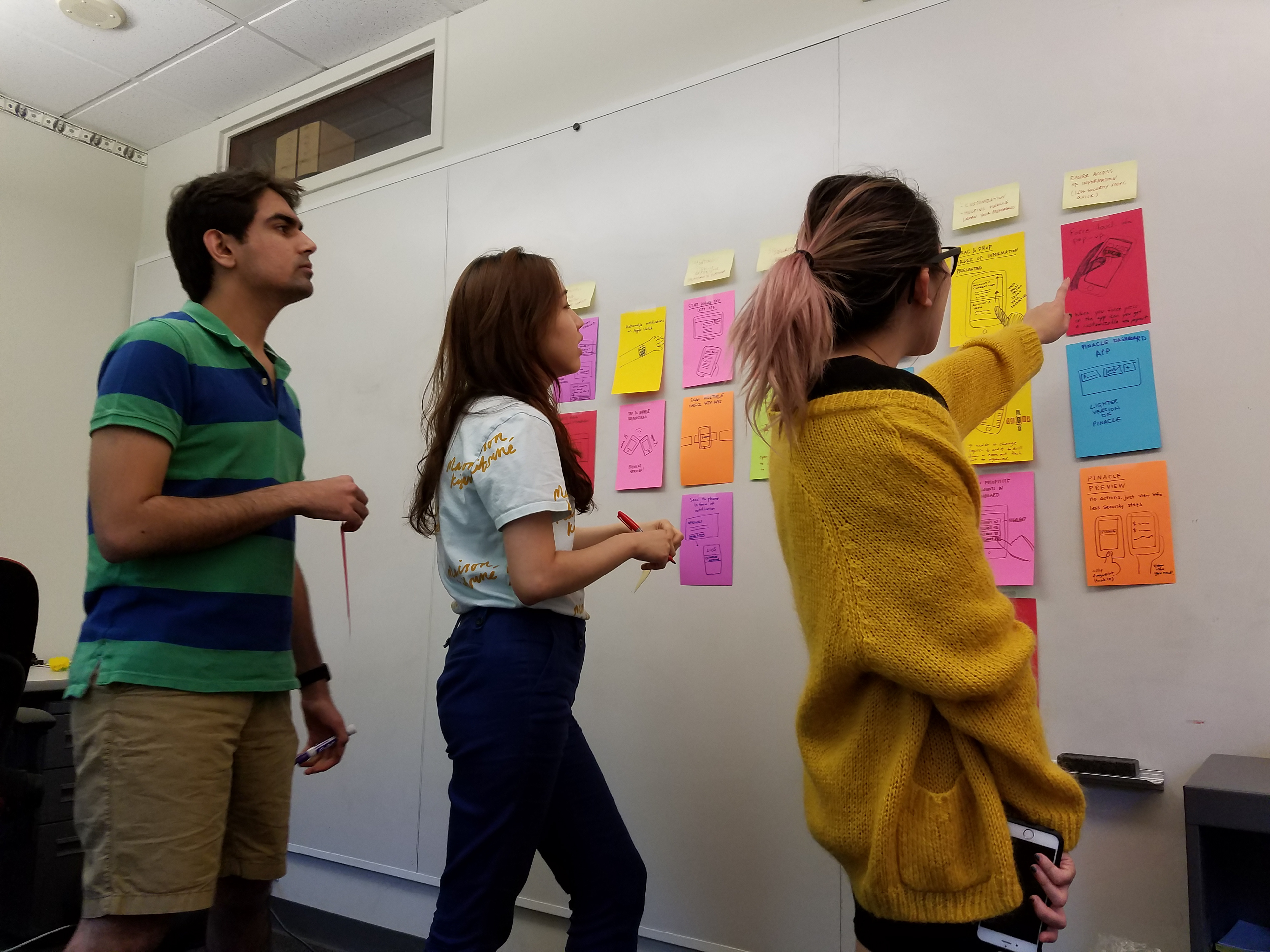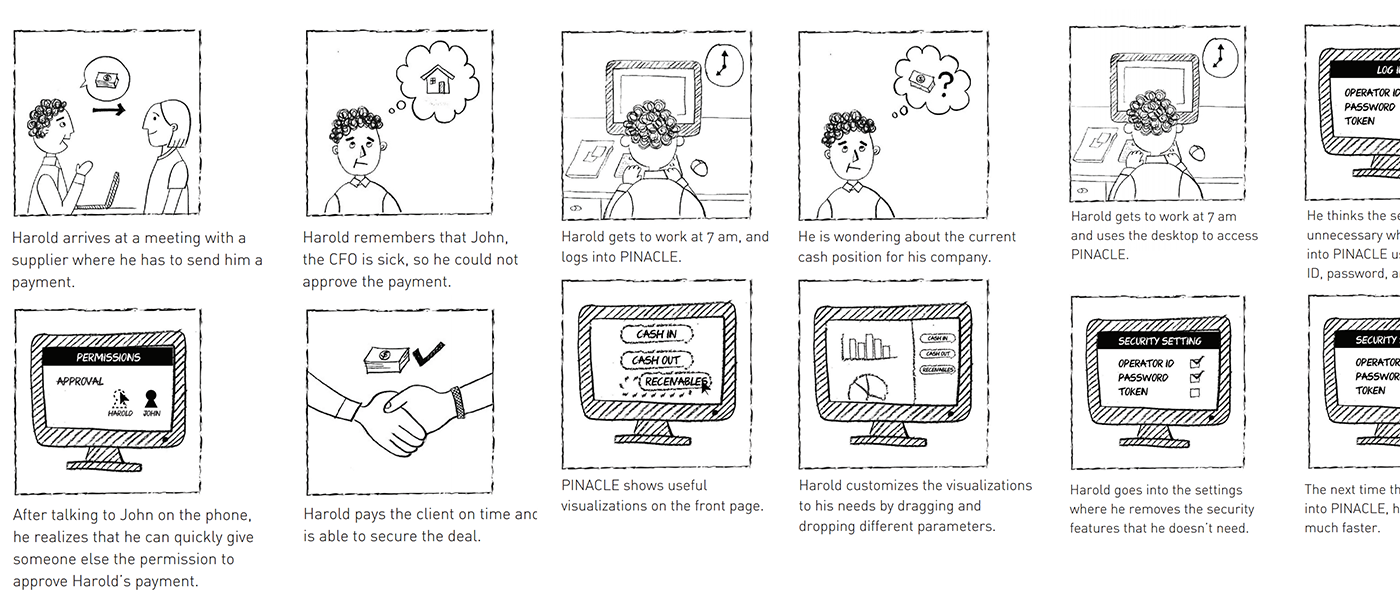 Low-fi prototyping
After testing ideas and storyboards with users, we created 8 low-fidelity prototypes using POP to test with users.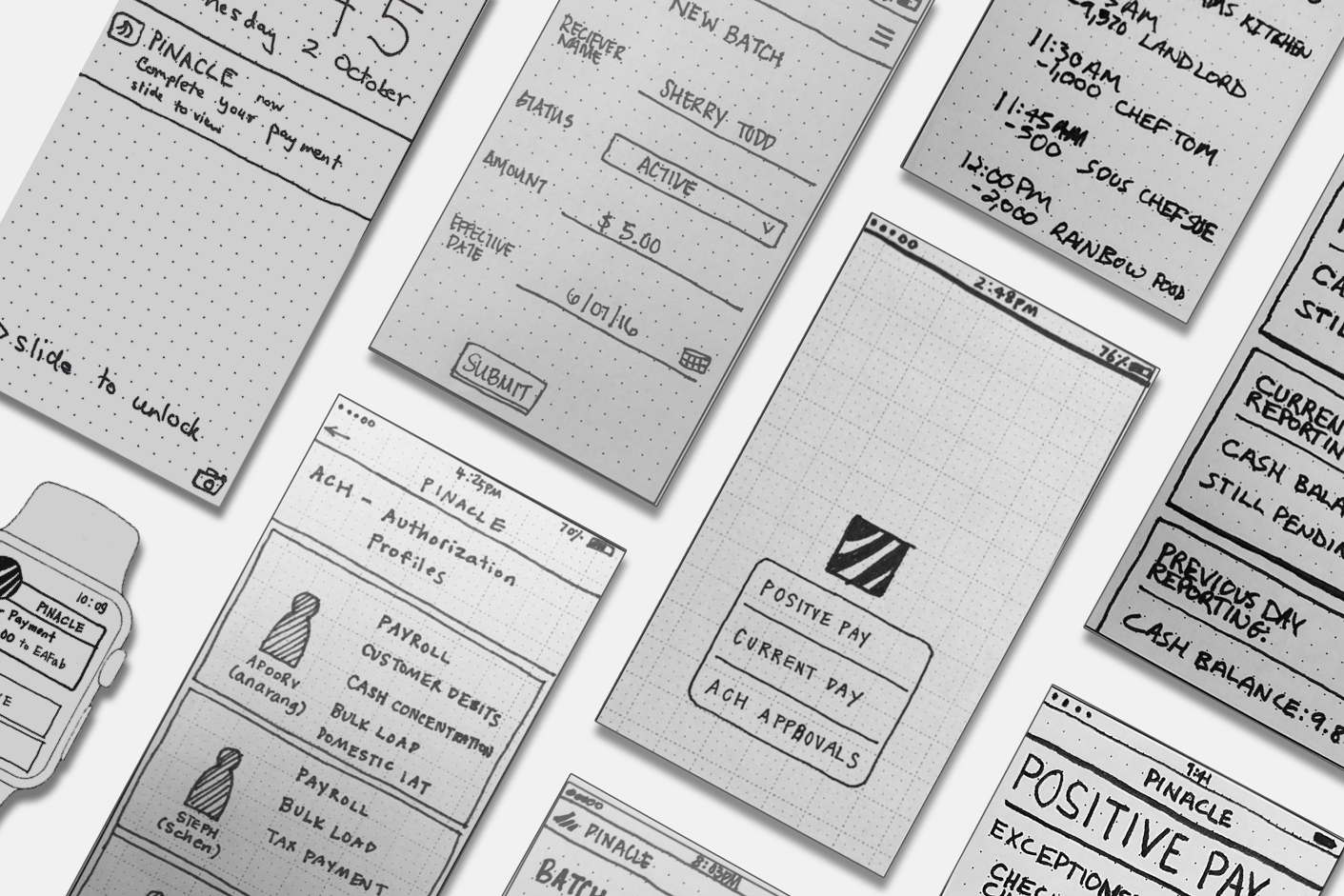 Mid-fi prototyping
Once we locked down a few concepts to prototype in higher fidelity, we moved to Sketch and Invision. We then tested 8 of these mid-fi prototypes with users.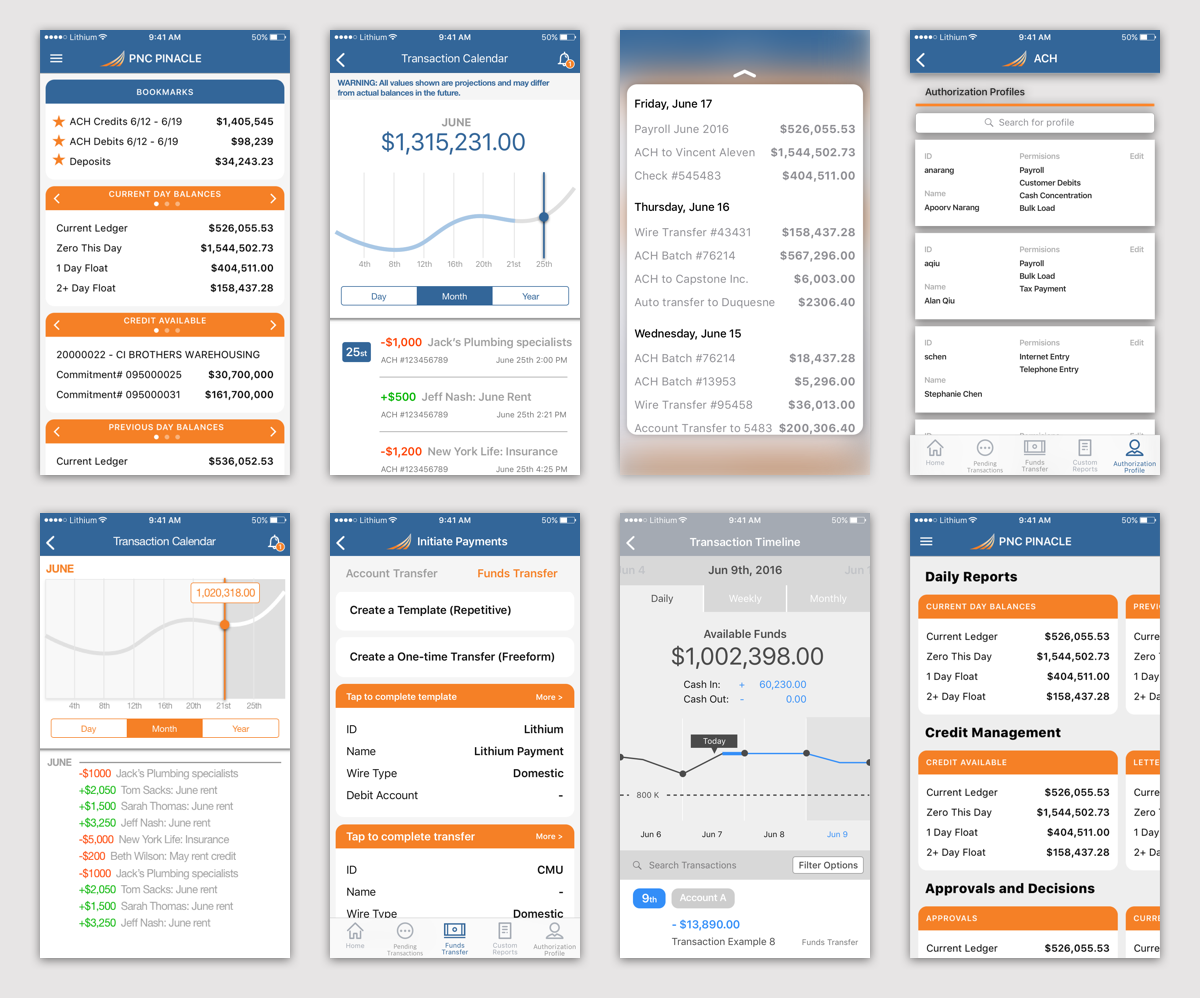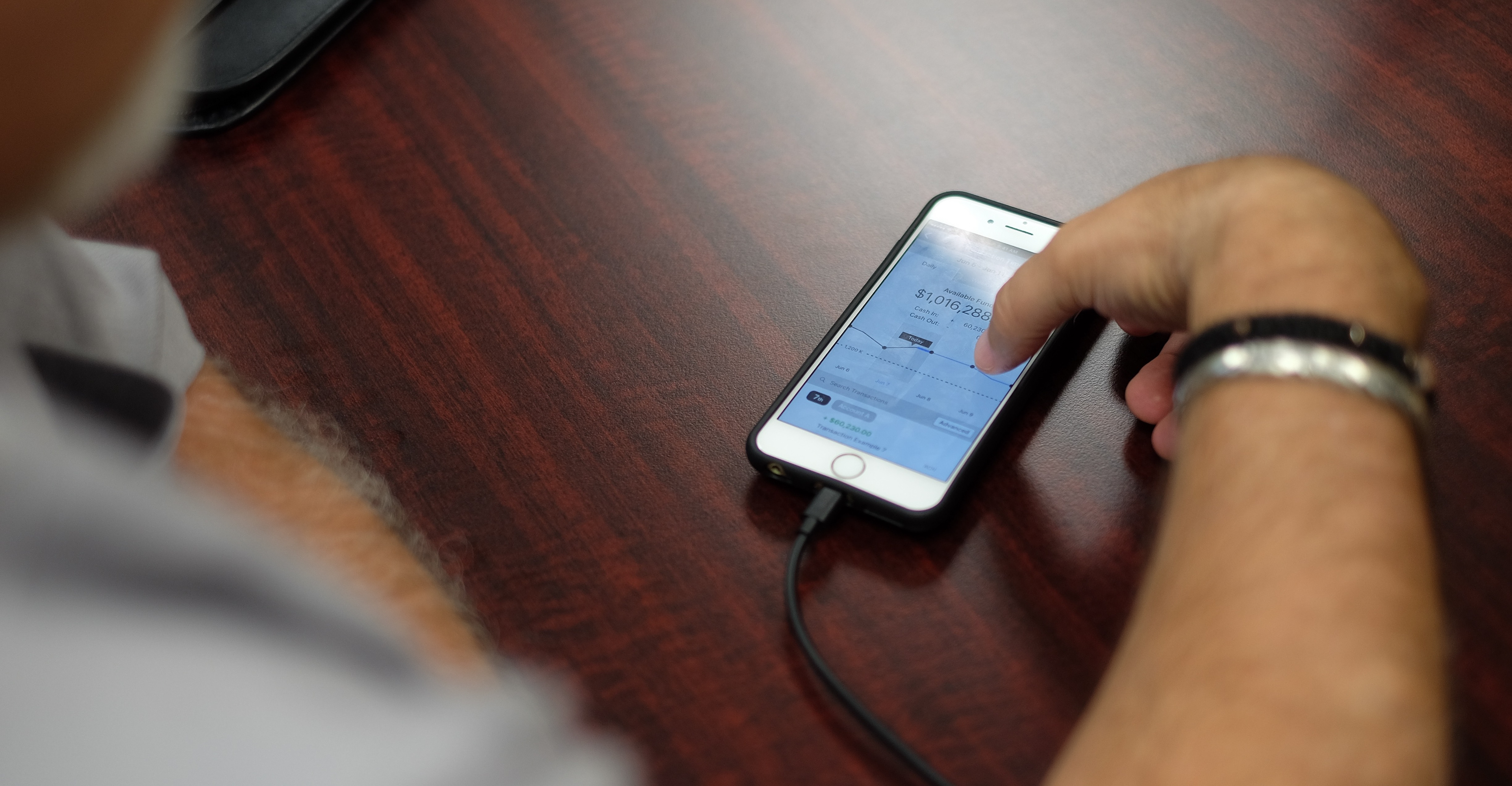 Hi-fi prototyping
After finalizing concepts, we started creating hi-fi prototypes in in Sketch and Principle to get the UI elements and visual hierarchy in place. I focused on the visual design of one of the prototypes - Transaction Timeline. 
Using Transaction Timeline, users could get a quick insight into their cash position on a graph as well as the transactions causing the changes. They could also see a forecast into their future and do advanced filtering through their transactions.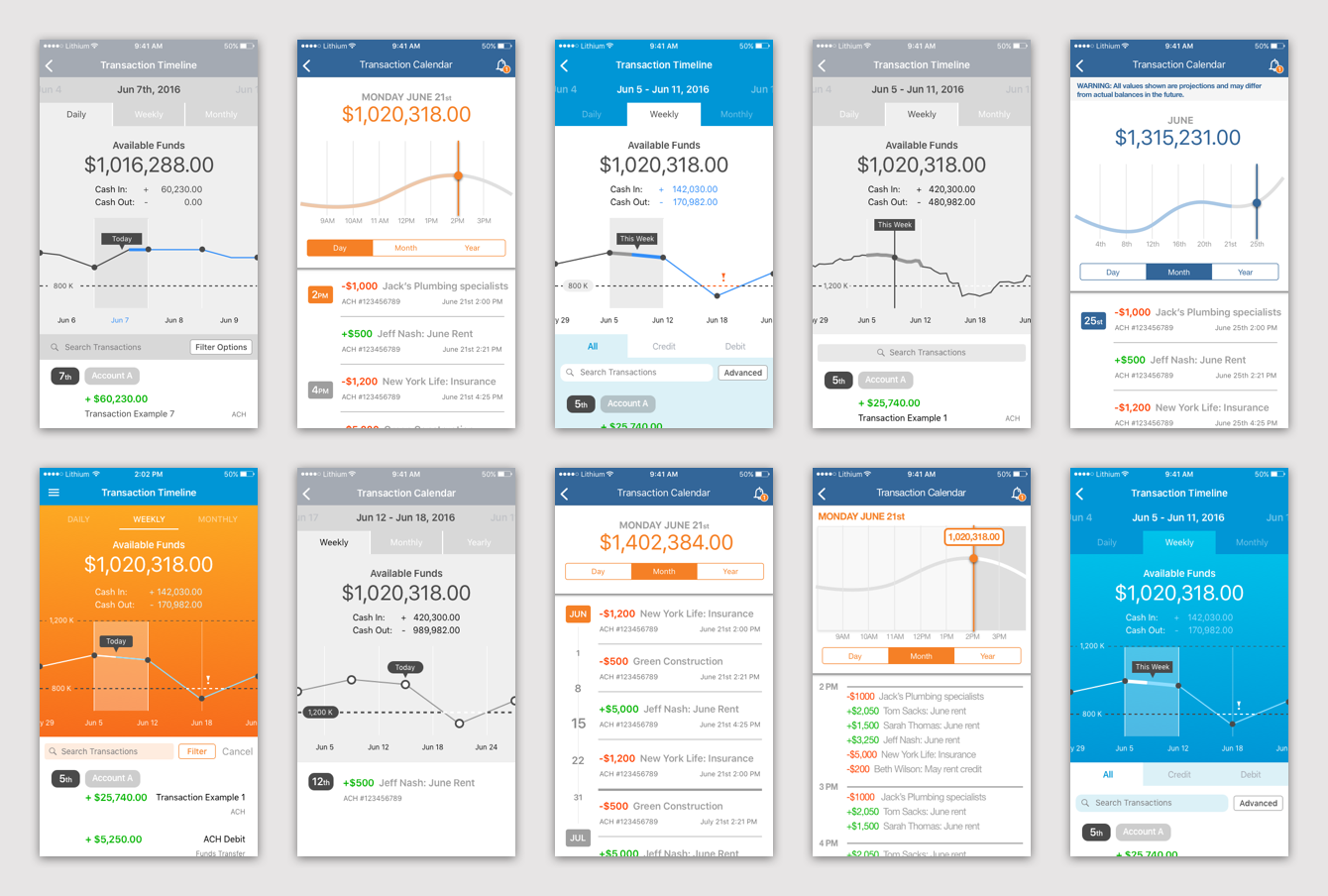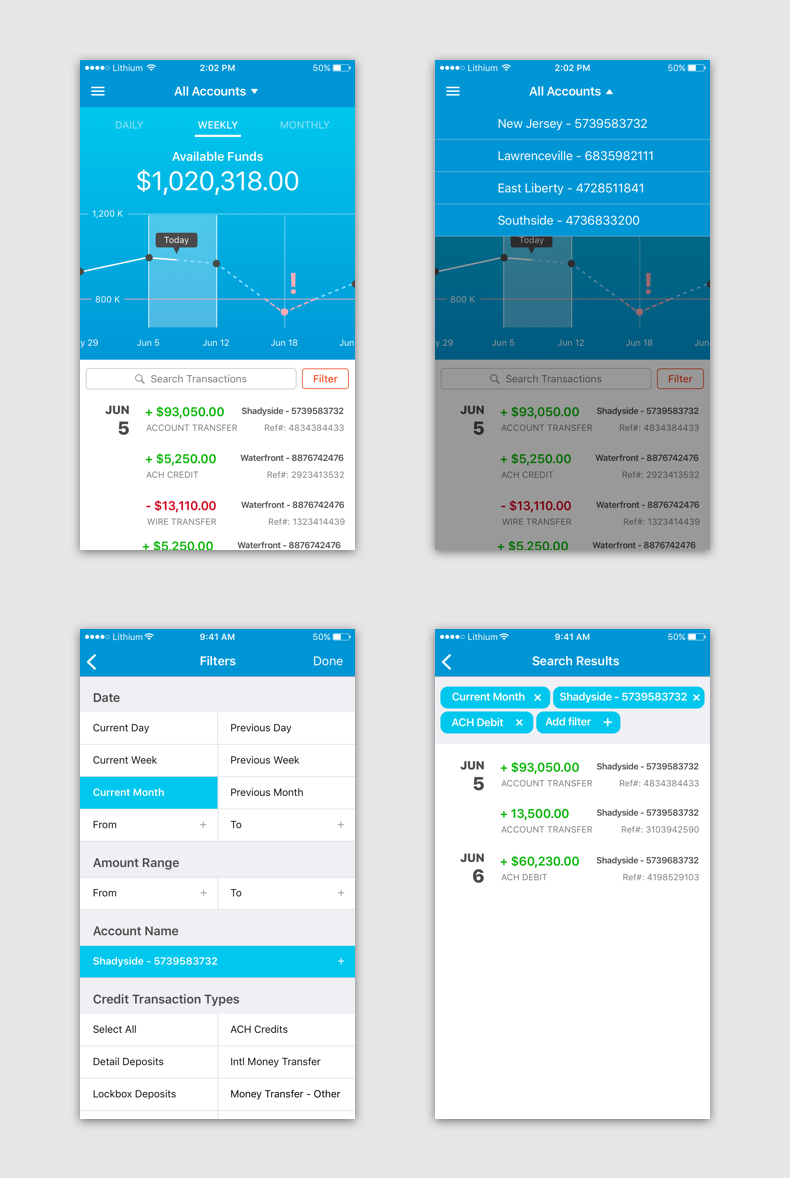 Other UI designs I worked on
Along with contributing on the Transaction Timeline prototype, I also helped with the visual design of other concepts we delivered to PNC Bank.